Place Poulin
1805 avenue Poulin, Québec, G1E 3S6
Name of complex / Building
Place Poulin
Address
1805 avenue Poulin
Québec, G1E 3S6
Other address
1815 avenue Poulin
Québec, G1E 3S6
Description of the complex
48 apartments on 4 floors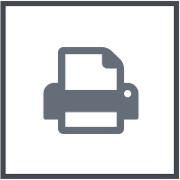 Place Poulin is a 48-unit building located in Beauport. This unique location is close to amenities and services, including grocery stores, major traffic routes, shopping centers, and schools. Impressive parks like Domaine du Maizerets and Baie de Beauport are practically on your doorstep. Come home to Place Poulin for a quiet lifestyle in a safe and enjoyable neighborhood.
Building services
Storage room
Security features
Access card
Camera
Intercom
Apartments in the building
For information or visit
Go to
1805 avenue Poulin apt. 4, Québec, G1E 3S6
For all questions relating to privacy protection, please contact the Chief Privacy Officer.
Chief Privacy Officer
5355, boul. des Gradins
Québec (Québec)
G2J 1C8
confidentialité@laberge.qc.ca