Place Mgr Gauthier
2024 avenue du Santuaire, Québec, G1E 4E3
Name of complex / Building
Place Mgr Gauthier
Address
2024 avenue du Santuaire
Québec, G1E 4E3
Other addresses
2035 avenue St-Rédempteur
Québec, G1E 4E6
2045 avenue St-Rédempteur
Québec, G1E 4E6
2055 avenue St-Rédempteur
Québec, G1E 4E6
3355 boulevard Mgr Gauthier
Québec, G1E 2W5
3369 boulevard Mgr Gauthier
Québec, G1E 2W5
Description of the complex
50 apartments on 4 floors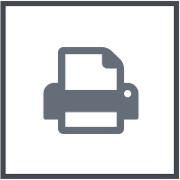 With 50 units in six buildings, Place Mgr Gauthier offers it's residents the best of apartment living. The complex is located in Beauport, near downtown Quebec City, and is close to public transit and a wide variety of amenities and services, including grocery stores, Galerie de la Canardière shopping center, healthcare facilities such as the Orléans CLSC, and city parks. Looking for a nice friendly neighborhood to call home? Welcome to Place Mgr Gauthier.
Building services
Storage room
Security features
Access card
Camera
Intercom
Apartments in the building
For information or visit
Go to
3355 rue Mgr-Gauthier apt. 1, Québec, G1E 2W5
For all questions relating to privacy protection, please contact the Chief Privacy Officer.
Chief Privacy Officer
5355, boul. des Gradins
Québec (Québec)
G2J 1C8
confidentialité@laberge.qc.ca