Place Lortie
1840 rue Lortie, Québec, G1E 3X2
Name of complex / Building
Place Lortie
Address
1840 rue Lortie
Québec, G1E 3X2
Description of the complex
8 apartments on 3 floors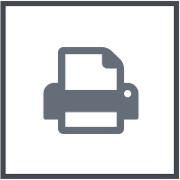 This eight-unit building in Beauport is situated near an array of amenities and services, including grocery stores, major traffic routes, shopping, and schools. The neighborhood also boasts a number of city parks including Parc Lortie, Baie de Beauport, and Domaine du Maizerets. Come home to Place Lortie and start enjoying life in a calm, convenient, and safe community.
Building services
Storage room
Security features
Access card
Camera
Intercom
Apartments in the building
For all questions relating to privacy protection, please contact the Chief Privacy Officer.
Chief Privacy Officer
5355, boul. des Gradins
Québec (Québec)
G2J 1C8
confidentialité@laberge.qc.ca