Place l'Ormière
4690 boulevard l'Ormière, Québec, G1P 1K5
Name of complex / Building
Place l'Ormière
Address
4690 boulevard l'Ormière
Québec, G1P 1K5
Other address
4730 boulevard l'Ormière
Québec, G1P 1K5
Description of the complex
23 apartments on 3 floors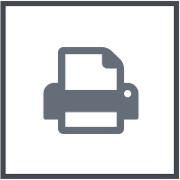 With 23 apartments in two buildings, Place l'Ormière offers a quality living environment. Its location in the Duberger-Les Saules district of Les Rivières makes it easy to get to by car or public transit. Place l'Ormière is close to shopping and services, including grocery stores, pharmacies, Carrefour Les Saules, and restaurants. Enjoy modern living in a vibrant neighborhood.
Building services
Laundry room
Security features
Access card
Camera
Intercom
Apartments in the building
For information or visit
Go to
4690 boulevard l'Ormière apt. 3, Québec, G1P 1K5
For all questions relating to privacy protection, please contact the Chief Privacy Officer.
Chief Privacy Officer
5355, boul. des Gradins
Québec (Québec)
G2J 1C8
confidentialité@laberge.qc.ca