Place Kennedy
1 rue Victor-Hugo, Lévis, G6V 6Y9
Name of complex / Building
Place Kennedy
Address
1 rue Victor-Hugo
Lévis, G6V 6Y9
Other addresses
7 rue Victor-Hugo
Lévis, G6V 6Y9
13 rue Victor-Hugo
Lévis, G6V 6Y9
19 rue Victor-Hugo
Lévis, G6V 6Y9
25 rue Victor-Hugo
Lévis, G6V 6Y9
31 rue Victor-Hugo
Lévis, G6V 6Y9
Description of the complex
182 apartments on 4 floors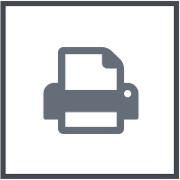 With 182 apartments in 6 buildings, Place Kennedy is an ideal rental complex for our clientele looking for a dynamic environment at the heart of the active life and businesses near the Lévis area. Place Kennedy offers easy and quick access to major highways and a multitude of attractions and services such as grocery stores, the Chagnon Galleries shopping center, restaurants and the Quebec City-Lévis crossing. For students, the Lévis campus of UQAR and the Cégep de Lévis-Lauzon are nearby. Living in Place Kennedy is opting for the comfort of a lively and friendly neighborhood in an environment close to everything.
Building services
Outdoor pool
Storage room
Laundry room
Security features
Access card
Camera
Intercom
Apartments in the building
For information or visit
Go to
1 rue Victor-Hugo apt. 104, Lévis, G6V 6Y9
For all questions relating to privacy protection, please contact the Chief Privacy Officer.
Chief Privacy Officer
5355, boul. des Gradins
Québec (Québec)
G2J 1C8
confidentialité@laberge.qc.ca