Les appartements Montbeillards
2996 rue du Grand-Voyer, Québec, G1W 2P2
Name of complex / Building
Les appartements Montbeillards
Address
2996 rue du Grand-Voyer
Québec, G1W 2P2
Other addresses
2984 rue du Grand-Voyer
Québec, G1W 2P2
999 rue Louis-Riel
Québec, G1W 4A2
986 avenue Wilfrid-Pelletier
Québec, G1W 4Y2
2988 rue du Grand-Voyer
Québec, G1W 2P2
3067 rue Antoine-du-Verdier
Québec, G1W 4Y1
3071 rue Antoine-du-Verdier
Québec, G1W 4Y1
970 avenue Wilfrid-Pelletier
Québec, G1W 4Y2
2992 rue du Grand-Voyer
Québec, G1W 2P2
993 rue Louis-Riel
Québec, G1W 4A2
982 avenue Wilfrid-Pelletier
Québec, G1W 4Y2
987 rue Louis-Riel
Québec, G1W 4A2
Description of the complex
143 apartments on 2 floors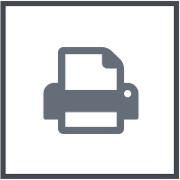 With more than 143 units in 12 buildings, the complex is located in Sainte-Foy-Sillery-Cap-Rouge, straddling the Plateau and Cité-Universitaire districts. The complex is close to main arteries and bridges, to Université Laval, two cégeps, and numerous services including shopping centers, the Sainte-Foy bus and train stations, and the Sainte-Foy sports complex. Choose les appartements Montbeillards for vibrant neighborhood living right in the heart of it all.
Security features
Lock
Intercom
Access for reduced mobility
Apartments in the building
For all questions relating to privacy protection, please contact the Chief Privacy Officer.
Chief Privacy Officer
5355, boul. des Gradins
Québec (Québec)
G2J 1C8
confidentialité@laberge.qc.ca