Le Parisien
2124 boulevard Ste-Anne, Québec, G1J 1X8
Name of complex / Building
Le Parisien
Address
2124 boulevard Ste-Anne
Québec, G1J 1X8
Description of the complex
13 apartments on 3 floors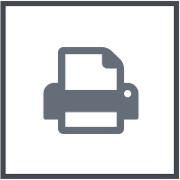 Le Parisien is a 13-unit building centrally located in the borough of La Cité-Limoilou. It is close to downtown Quebec City, public transit, and a wealth of services and amenities, including grocery stores, shops, pharmacies, and healthcare services. The building also houses a laundromat, a hair salon, and a dry cleaner. Come home to Le Parisien for a quiet, enjoyable lifestyle with everything you need right on your doorstep.
Building services
Storage room
Security features
Access card
Camera
Intercom
Apartments in the building
For information or visit
Go to
2121 18e rue apt. 3, Québec, G1J 2A5
For all questions relating to privacy protection, please contact the Chief Privacy Officer.
Chief Privacy Officer
5355, boul. des Gradins
Québec (Québec)
G2J 1C8
confidentialité@laberge.qc.ca