Le Bourgeois 3010
3010 chemin des Quatre-Bourgeois, Québec, G1V 4E9
Name of complex / Building
Le Bourgeois 3010
Address
3010 chemin des Quatre-Bourgeois
Québec, G1V 4E9
Description of the complex
70 apartments on 4 floors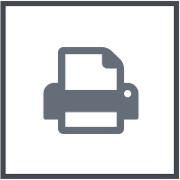 Built in 2010, Le Bourgeois 3010 is a modern 70-unit building offering a secure living environment and a wide range of on-site amenities. It is located at the boundary of the Plateau and Cité-Universitaire districts, near Université Laval, numerous cégeps, and a host of services, including grocery stores, pharmacies, shopping centers, public transit, and major roads such as Autoroute Henri IV. Choose Le Bourgeois 3010 for vibrant, upbeat neighborhood living just minutes from anywhere.
Building services
Backyard
Storage room
Laundry room
Security features
Access card
Camera
Intercom
Elevator
Access for reduced mobility
Automatic door
Apartments in the building
For information or visit
Go to
3010 chemin des Quatre-Bourgeois apt. 217, Québec, G1V 4E9
For all questions relating to privacy protection, please contact the Chief Privacy Officer.
Chief Privacy Officer
5355, boul. des Gradins
Québec (Québec)
G2J 1C8
confidentialité@laberge.qc.ca