La Passerelle
279 chemin Sainte-foy, Québec, G1R 1T5
Name of complex / Building
La Passerelle
Address
279 chemin Sainte-foy
Québec, G1R 1T5
Description of the complex
10 apartments on 4 floors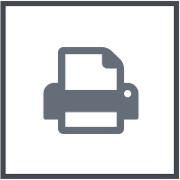 The modern and innovative La Passerelle complex was built in 2018 and comprises ten condo style apartments that offer residents a secure living environment. Located in Quebec City's sought-after Sainte-Foy–Sillery–Cap-Rouge borough, it is close to Avenue Cartier and a host of amenities and services including grocery stores, shopping, the cinéma Cartier, and the Plaines d'Abraham. In addition to indoor parking, there is a grocery store and pharmacy on site. You'll love the borough's diversity, energy, and urban vibe.
Building services
Rooftop terrace
Security features
Access card
Intercom
Elevator
Access for reduced mobility
Apartments in the building
For all questions relating to privacy protection, please contact the Chief Privacy Officer.
Chief Privacy Officer
5355, boul. des Gradins
Québec (Québec)
G2J 1C8
confidentialité@laberge.qc.ca